President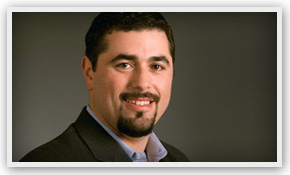 Jon Bednarsh, co-founder and President of Onboard Informatics, is a thought leader focused on operations and business development. Jon's day begins and ends with a passion for client implementation and customer service which keeps Onboard ahead of its competition.
After earning his degree in Finance at Indiana University's Kelley School of Business, Jon joined the Internet Group, where he created strategies for the finance, travel and entertainment industries. When Internet Group was acquired by Ziccardi & Partners, Jon was named head of Internet Services where he delivered integrated marketing, advertising and ecommerce solutions to high-profile clients and was responsible for new business acquisitions. From there, he became the SVP of Enterprise Solutions at MonsterDaata.com, where he handled all client, vendor and technology services relationships. It was at MonsterDaata.com that he met Marc Siden and Pete Goldey and began forming the idea for Onboard.
When he's not spending "29 hours a day" at Onboard, Jon can usually be found enjoying time with his wife and two little girls. Every once in a while he manages to sneak away to the racetrack behind the wheel of his Corvette Z06. He belongs to several driving and racing groups, but manages to show an artistic side through his support of Collaboraction, a progressive theatre company in Chicago.