Be confident in your estimates with an AVM that scores a property based on multiple criteria.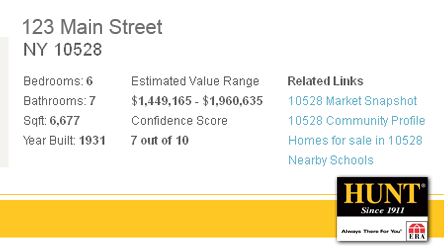 Home owners often monitor the value of not only their house but other houses in their neighborhood. A decision whether or not now is the time to sell can be based on their perceived value of a house. Real estate web sites can increase the traffic to their site, and especially the amount of time spent on their site, by offering this valuable information to users.
Onboard's AVM takes a very 'scientific' approach to valuation. Typical AVM models tend to rely solely on nearby sales in their calculations. Our AVM tool is vastly different. We use over 15,000 separate geographic segments to determine property values. Other data elements that are included are distressed property trends and volumes, property tax values and trends, repeat sales information and much more. Each property is run through multiple valuation engines as well.
The Onboard Advantage
Coverage: Home values on over 77 million homes, covering 3,141 counties nationwide.
Advanced Segmentation: Unique models for different regions of the country with a scientific approach to calculating property values.
Excellent Service: We work with companies from the first steps of the project to determine the most effective delivery method, how the information is best displayed and to answer all questions about the data.
Delivery Options